On Saturday, the Terrorists and I, Steph from the Terrorist message board and Daisy, Mer and my furry niece and nephew, along with my dad and Triple D, participated in Walk 4 PAWS, a fundraiser for a local organization that provides low-cost spays and neuters for animals in the local area.

Too bad they don't spay and neuter fratties and sorostitutes.

Here are some photographic highlights:


T. Min. says, "Get the camera out of my face and kindly fuck off."



Terrorists ready to roll:



T. Max and his new girlfriend, Daisy. Too bad T. Max no longer has his man-bits: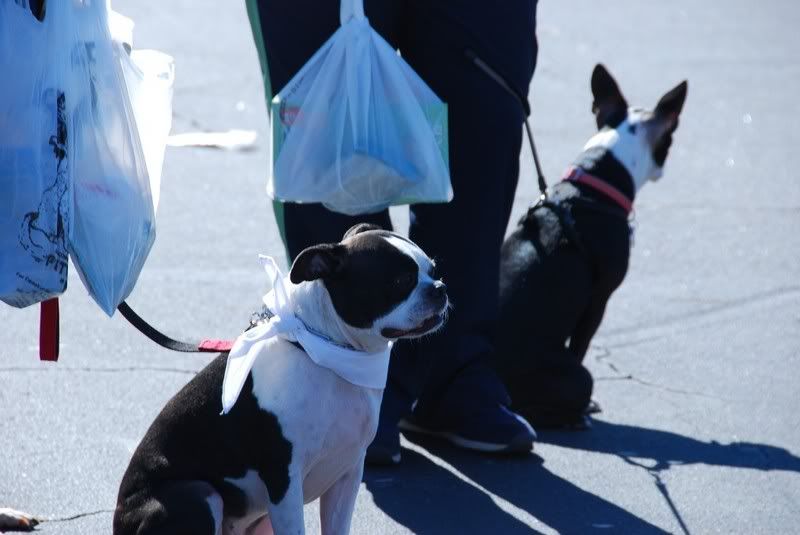 Triple D, fascinated by something shiny, no doubt: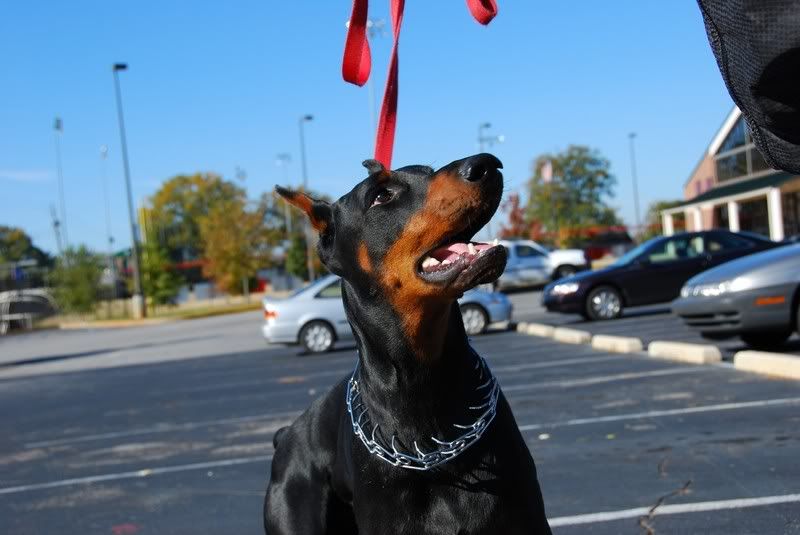 Triple D checking out his shrunekn doppelganger:



Don't mind us. We're just taking over your neighborhood: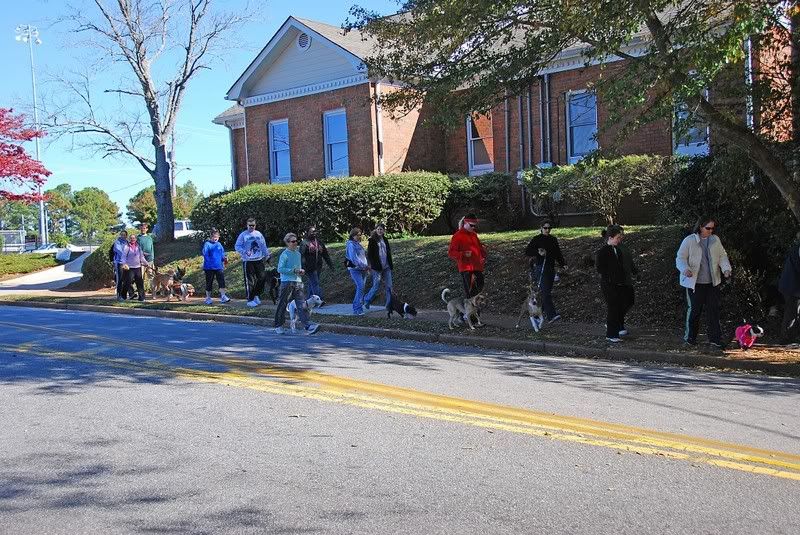 Marching towards world domination. Be very afraid:



Special Note: Thanks to my dad's friend Jim for the awesome pictures!